America's Boating Course
Learn the fundamentals of safe boat handling and operation plus basic piloting in this comprehensive classroom course. This newly revised course will give you the basics of line throwing, knot tying, boat handling, anchoring, navigation rules and aids, emergencies on the water and more.
More Information
Advanced Classes
New York
Mar 20 - Sail Course begins details
Mar 20 - Piloting (Coast Navigation I) details
Mar 20 - Marine Electrical Systems begins details
Mar 21 - Advanced Piloting (Coastal Navigation II) details
Mar 21 - Marine Communications details
Mar 21 - Jr Navigation course begins details
New Jersey
Mar 22 - Seamanship Course details
D4 Seminars
Join us and become a confident, competent mariner

Our organization's primary goal is to promote safe boating by offering courses in all aspects of boating: seamanship, navigation, cruise plannig, use of electronics, marine weather forecasting, engine maintenance, sailing, and more.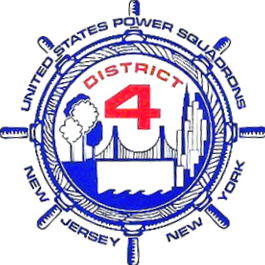 Members can take advantage of events with interesting speakers, draw on the knowledge of experienced boats, and build friendships with people with the same love of the water.
News and Events
New York
Apr 01 - City Island SPS Change of Watch details
New Jersey
NNJSPS Change of Watch Apr 2 2017 1100 details
Watchung SPS COW 2 April 2017 1200 details
Shrewsbury Change of Watch, 8 APR, 1200 - 1400 details
Lackawanna SPS COW 23 APR 2017 1200 details
SIPS Change of Watch, Sun 30 April details
SIPS May 3 Fishing Trip, Dpt Atlantic Highlands details